Sonic Forces The Vinyl Cutz
WaveMaster International and Wayô Records are glad to present their new collaboration project!
Gotta go fast—about 33 rpm—with a selection of tracks from Sonic Forces!
The international release of Sonic Forces Original Soundtrack – The Vinyl Cutz is a must-have not only
for all fans of the legendary blue hedgehog, but also for lovers of warm snapping and popping!
This edition contains 19 tracks from the Sonic Forces video game, including the main theme "Fist Bump"
composed by series veteran Tomoya Ohtani and performed by Douglas Robb (from Hoobastank), "
Theme of Infinite" by Tyler Smyth and Andy Bane (Dangerkids), and more amazing pieces—some of which are performed
by the world-famous London Symphony Orchestra and recorded at the AIR Studios!
The Sonic Forces Original Soundtrack – The Vinyl Cutz is a gorgeous new piece featuring its own custom cover,
two stylish vinyl discs—disc 1 is translucent blue while disc 2 is silver gray—and a 4-page leaflet with lyrics and credits.
Sonic Forces The Vinyl Cutz Tracklist
2 x 12' Vinyl (180g)
Side A
01. Fist Bump
02. Infinite
03. Fighting Onward - Space Port
04. Nowhere to Run - Prison Hall
Side B
01. Justice - Park Avenue
02. Moonlight Battlefield - Aqua Road
03. Virtual Enemies - Capital City
04. Set in Motion - Guardian Rock
05. Fist Bump - SXSW ver.
Side C
01. Sunset Heights
02. Ghost Town
03. Battle with Infinite - First Bout
04. Battle with Metal Sonic [US ver. Remix]
05. Eggman's Facility [Rhythm and Balance Remix]
06. Battle with Mega Death Egg Robot - Final Phase
Side D
01. Fading World - Imperial Tower
02. The Light of Hope
03. This Is Our World
04. Fist Bump - Piano ver.
Sonic Forces - Colorful inner sleeves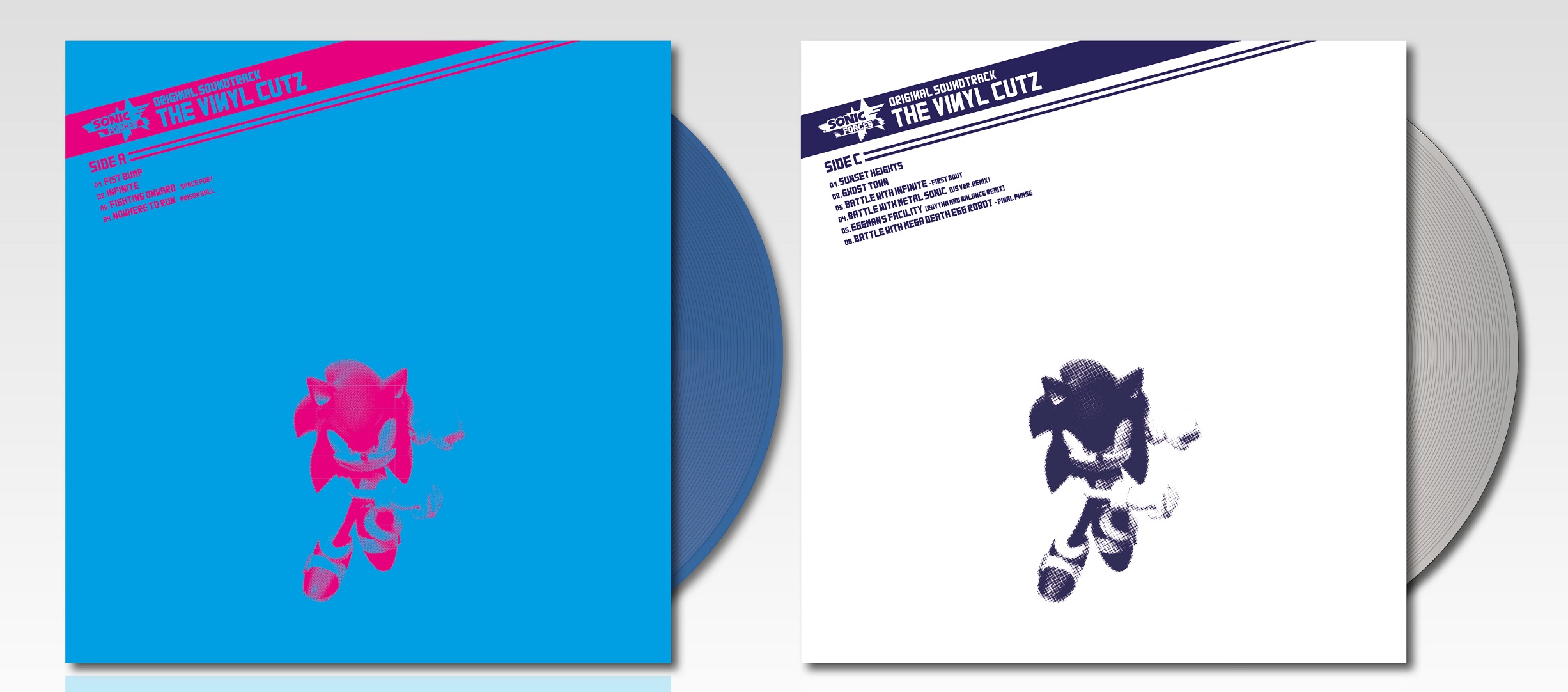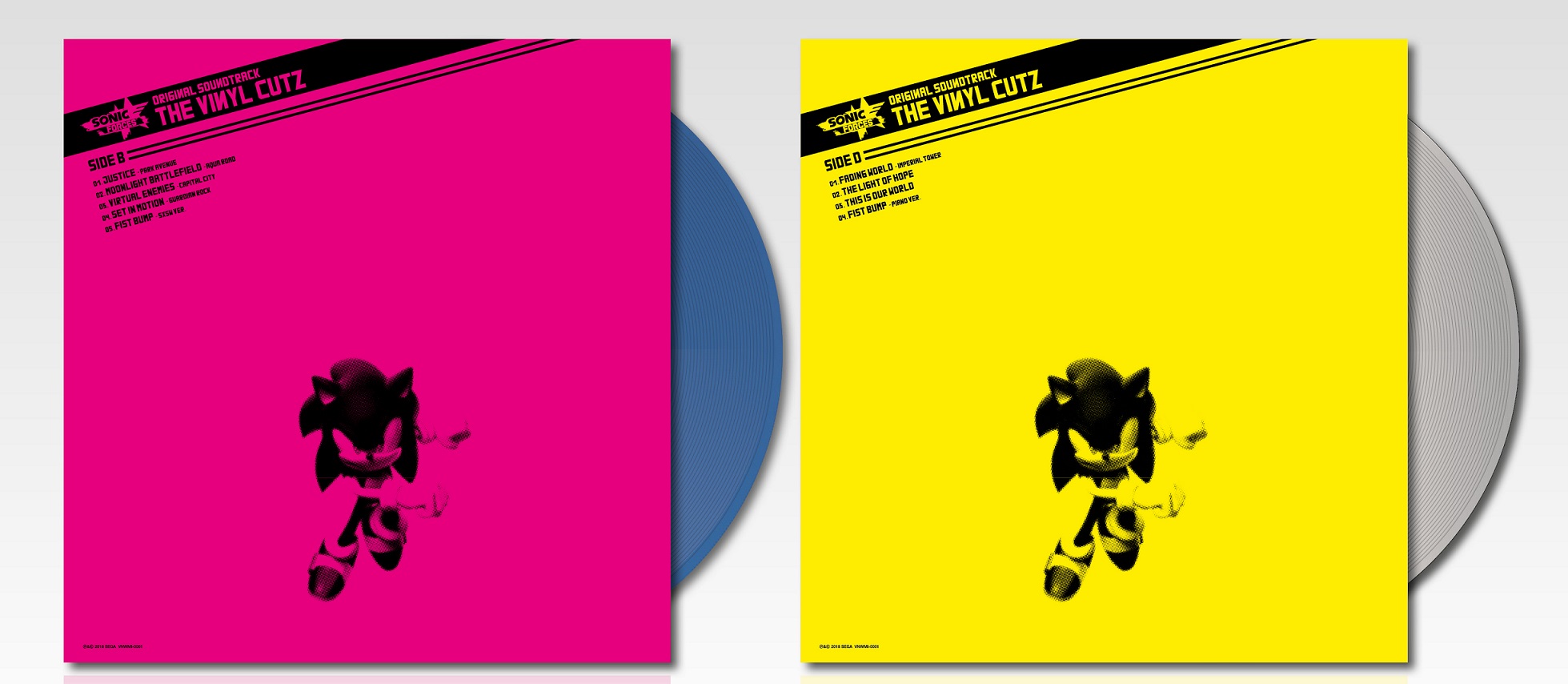 Discover the Sonic Forces Vinyl Cutz main themes!
About the Sonic Forces soundtrack
The soundtrack was primarily composed by Tomoya Ohtani, who made his first step in the series when he composed
additional music for the 2001 title Sonic Adventure 2. Now the music director of the Sonic franchise,
he has provided Sonic Forces with new, bombastic anthems, including the main theme "Fist Bump"
performed by Douglas Robb who is the lead singer of the American rock band Hoobastank.
Joining Ohtani as additional composers are Naofumi Hayata, Kenichi Tokoi and Takahito Eguchi
—also regulars from the Sonic musical world.
For the first time, part of the Sonic Forces soundtrack was performed by the London Symphony Orchestra,
known all over the world for recording numerous movie scores, among which is the legendary Star Wars series.
Also available: the Sonic Forces 3 CD full soundtrack!