Samurai Shodown Original Soundtrack
With its beautiful Japanese instruments,
the music of Samurai Shodown (2019) combines the power of
modern times with the spirit from the roots of the series,
performed by the best traditional Japanese players,
including the legendary HIDE×HIDE duo! This soundtrack
features the theme song Revive the Soul and each of the
character themes, for an incredible music collection!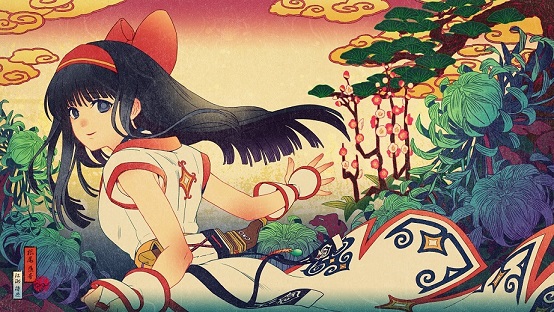 The original soundtrack on Vinyl includes 19 tracks on two 180g
LP discs in separate sleeve into a gatefold package.
SPECIAL PREORDER BONUS!
First orders will get a Shikishi (242*272mm),
especially designed for Wayô's customers,
drew and hand-signed by the character designer Saji Yumi,
and also hand-signed by the lead composer Hiroshi Yamazoe,
limited to 150 copies!
First 150 orders will receive a handsigned shikishi!
OUT OF STOCK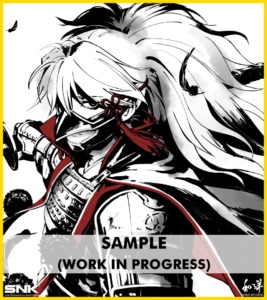 Samurai Shodown Original Soundtrack Détails

Composition & arrangements : SNK SOUND TEAM
Published by Wayô Records
19 tracks, 2 LP 180g, booklet (English text)
©SNK CORPORATION ALL RIGHTS RESERVED.
Samurai Shodown Original Soundtrack Tracklist
Side-A

A1 Oneself (Opening)
A2 Way of the Overlord (Haohmaru)
A3 Waltz of Nature (Nakoruru)
A4 The Crow (Yashamaru Kurama)
A5 Hazy Moon (Ukyo Tachibana)
Side-B
B1 The Sixteen Challengers pt. 1 (Character Select 1)
B2 Seafarer's Paradise (Darli Dagger)
B3 San-San (Wu-Ruixiang)
B4 Fin of Invincibility (Galford)
B5 Divine Punishment (Hanzo Hattori)
Side-C
C1 Zagashira (Kyoshiro Senryo)
C2 Indigenous No. 2 (Tam Tam)
C3 French Lady (Charlotte)
C4 Onibayashi (Genjuro Kibagami)
C5 Pulsation (Shiki)
Side-D
D1 Bamboo Grove Village (Jubei Yagyu)
D2 Way of the Crook (Earthquake)
D3 Iki (Yoshitora Tokugawa)
D4 Revive the Soul (End Credits)
Samurai Shodown Original Soundtrack Video
* Please make sure your postal adress is correct and fully completed.
Any shipment issue due to wrong postal adress will not be refunded.