Samurai Shodown Original Soundtrack
Interprétée notamment de superbes instruments japonais,
la musique de Samurai Shodown (2019) allie la puissance
de notre époque moderne à l'esprit originelle de la série,
avec de grands musiciens Japonais dont le légendaire duo HIDE×HIDE!
Cette bande originale regroupe toutes les musiques du jeux
comme le thème de chaque personnage et sa chanson-thème Revive the Soul,
pour un total de deux heures de musique épique !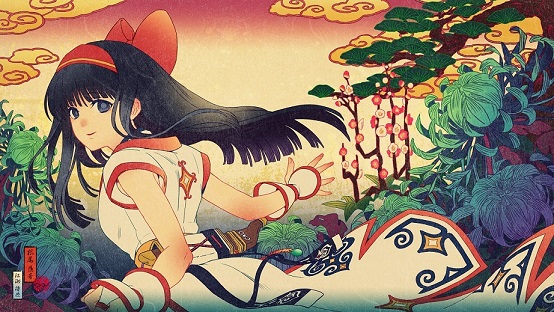 La bande originale officielle au format CD
comprend 44 pistes sur deux disques,
un livret entièrement en anglais avec les
commentaires des compositeurs, et un Mini-Shikishi
original et exclusif offert aux 150 premières commandes,
dessiné par la character designer Saji Yumi,
et dédicacé par elle et le compositeur principal du jeu,
Hiroshi Yamasoe !
SPECIAL PREORDER BONUS!
Les premières commandes recevront un mini-shikishi dédicacé !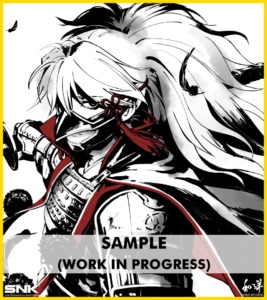 Samurai Shodown Original Soundtrack
Composition & arrangements : SNK SOUND TEAM
Publié et distribué par Wayô Records
44 pistes, 2 CD, livret 24 pages (texte en anglais)
©SNK CORPORATION ALL RIGHTS RESERVED.
Samurai Shodown Original Soundtrack Tracklist
DISQUE 1
01 Oneself (Opening)
02 Sturm und Drang (Main Menu)
03 The Sixteen Challengers pt. 1 (Character Select 1)
04 Prologue Demo
05 Stone Marker (Map Screen)
06 Way of the Overlord (Haohmaru)
07 Waltz of Nature (Nakoruru)
08 The Crow (Yashamaru Kurama)
09 Divine Punishment (Hanzo Hattori)
10 Winner Demo 1
11 Deathmatch Conclusion (Result Screen)
12 Seafarer's Paradise (Darli Dagger)
13 San-San (Wu-Ruixiang)
14 Fin of Invincibility (Galford)
15 Hazy Moon (Ukyo Tachibana)
16 Interim Demo 1
17 Continue
18 Here Comes a New Challenger
19 Harmonious Rock Rhyming Six Sentences Remix (Tutorial)
20 Dojo 1
21 Dojo 2
22 Dojo 3
23 Festive Colors (Simple Credits)
DISQUE 2
01 The Sixteen Challengers pt. 2 (Character Select 2)
02 Zagashira (Kyoshiro Senryo)
03 Bamboo Grove Village (Jubei Yagyu)
04 Indigenous No. 2 (Tam Tam)
05 French Lady (Charlotte)
06 Interim Demo 2
07 Onibayashi (Genjuro Kibagami)
08 Way of the Crook (Earthquake)
09 Pulsation (Shiki)
10 Iki (Yoshitora Tokugawa)
11 Winner Demo 2
12 Fateful Encounter (Intro)
13 Fateful Encounter (Battle)
14 Boss Intro
15 Shizuka Sennen Zakura (Map Screen)
16 Dance of Evil Spirits -Part Ⅰ- (Shizuka Gozen)
17 Final Boss Transformation
18 Dance of Evil Spirits -Part Ⅱ- (Shizuka Gozen)
19 Final Boss Defeat
20 The After Stories (Epilogue Demo)
21 Revive the Soul (End Credits)
Samurai Shodown Original Soundtrack Video
* Please make sure your postal adress is correct and fully completed.
Any shipment issue due to wrong postal adress will not be refunded.