Ys Origin Original Soundtrack (Collector Vinyl Edition)
Released in 2006, Ys Origin is considered as one of the most popular title from the legendary Ys series. Expanding upon the gameplay elements introduced in Ys: The Ark of Napishtim and Ys: The Oath in Felghana, Ys Origin perfects the formula by adding different styles of play and new features never before seen in the Ys universe
As part of our Ys collection in collaboration with Nihon Falcom, we are pleased to offer the Ys Origin soundtrack for the very first time in a fully remastered vinyl format! Composed by the Falcom Sound Team jdk, the soundtrack reaches new level of achievements with raging melodies, while offering a new vision of cult themes from the previous episodes.
The Ys Origin Collector's Vinyl Edition includes two marbled amber-colored discs, housed into a gatefold sleeve and a 12-page illustrated booklet, as well as an exclusive and limited shikishi featuring the two godesses!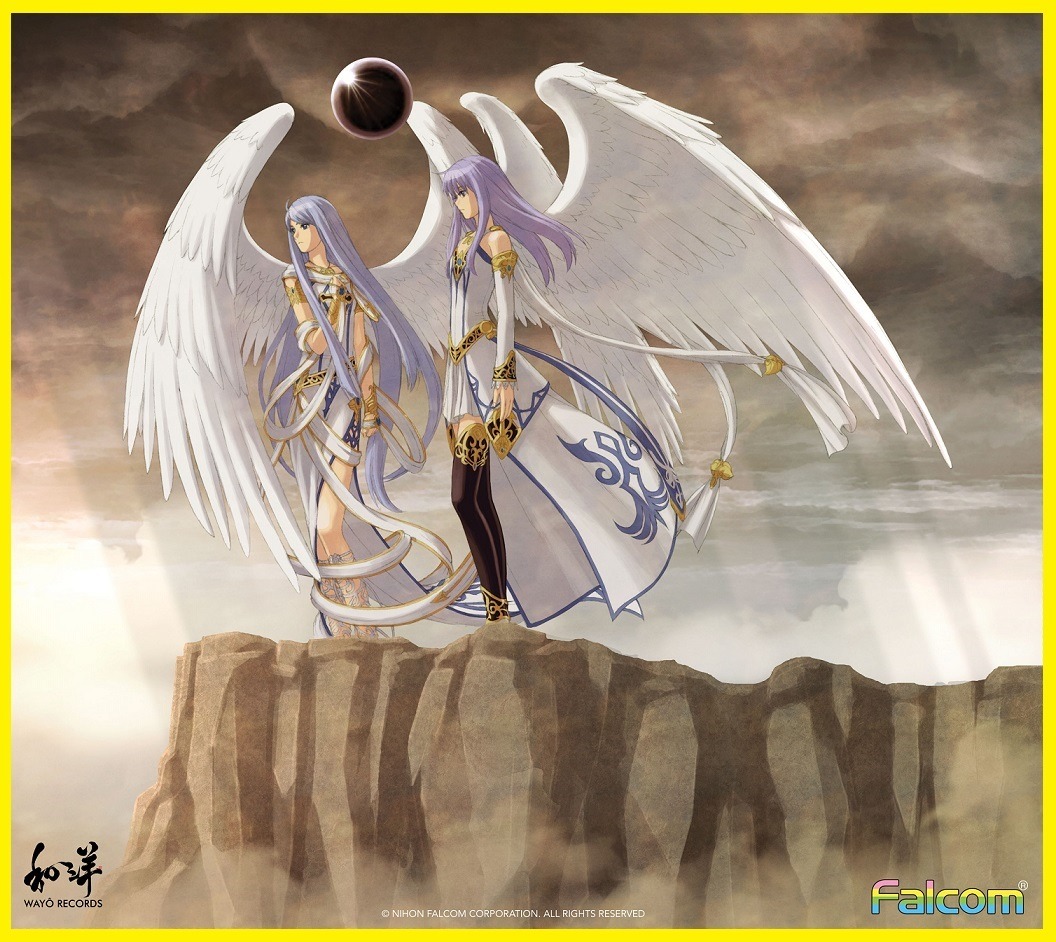 WAYO-V016C
29 tracks, 2 discs, amber marble, 33 rpm, remastered for vinyl
Produced, published and distributed by Wayô Records
Officially licenced by Nihon Falcom Corporation
Tracklist
SIDE A
1 The Guidance of
A White Tower
2 Prologue -Ys Origin-
3 Genesis Beyond the Beginning
4 Roda
5 Bonds with Companion
6 Tower of the Shadow of Death

SIDE B
1 Oboro
2 Water Prison
3 Scarlet Tempest
4 Feena
5 Silent Desert
6 Tension
7 Samsara and Paramnesia
8 Scars of the Divine Wing

SIDE C
1 Prelude to the Omen
2 Dreaming
3 My Lord, Our Brave
4 Beyond the Beginning
5 Over Drive
6 The Last Moment of the Dark
7 Termination
8 So Much for Today

SIDE D
1 Memory of Salmon
2 Disappearance of Threat
3 Fair Skies
4 Determination
5 To the Next Generation
6 A New Legendary Opening
7 Believing
IMPORTANT: PLEASE NOTE ALL GROUPED ORDERS WITH THIS PRODUCT WILL SHIP TOGETHER AT RELEASE DATE. IF YOU WISH TO RECEIVE OTHER PRODUCTS EARLIER, PLEASE ORDER SEPARATELY. PLEASE MAKE SURE YOUR ADRESS IS COMPLETE AND CORRECT.